Last weekend, our friends and family hosted the most beautiful shower for Collins. It was absolutely a dream shower & I was blown away by the beauty of the shower, the amount of people that came to show their love and support, and how much fun we had celebrating this little one!
Having a baby shower is something I have been dreaming of for what feels like forever, and there were times in the last 2.5 years that it felt like a dream that was just out of reach. It was such a surreal feeling to be sitting in a rocking chair and opening up gifts knowing that they are for my daughter. I am still so unbelievably thankful. To those that are waiting and wishing for the day that they are able to celebrate their baby's upcoming arrival with their loved ones, know that you are never far from my heart or mind & I am praying for you often. It's a really hard thing to be waiting & if the thought of going to a baby shower makes you want to throw your computer across the room, maybe just skip this post.
With that said, I want to remember this day forever and to highlight what an incredible job that our family and friends did throwing the most perfect shower! Here are some beautiful photos, taken by The Three Photography, from the day…
And I had to snag a few iPhone pics from people of the sister-in-laws, my mom, Conley Jane, and (most of) the incredible hostesses! If you have any more, send them my way...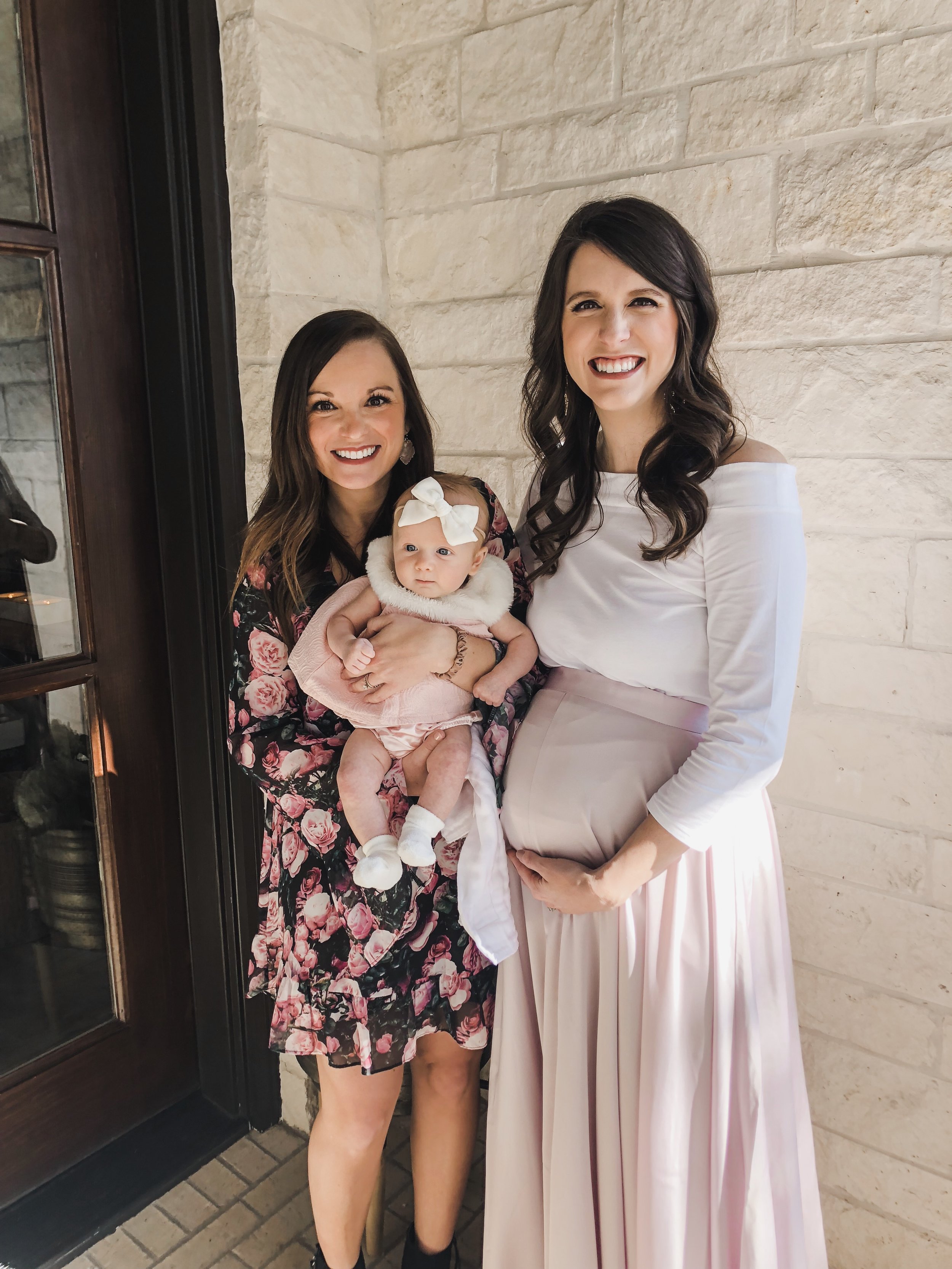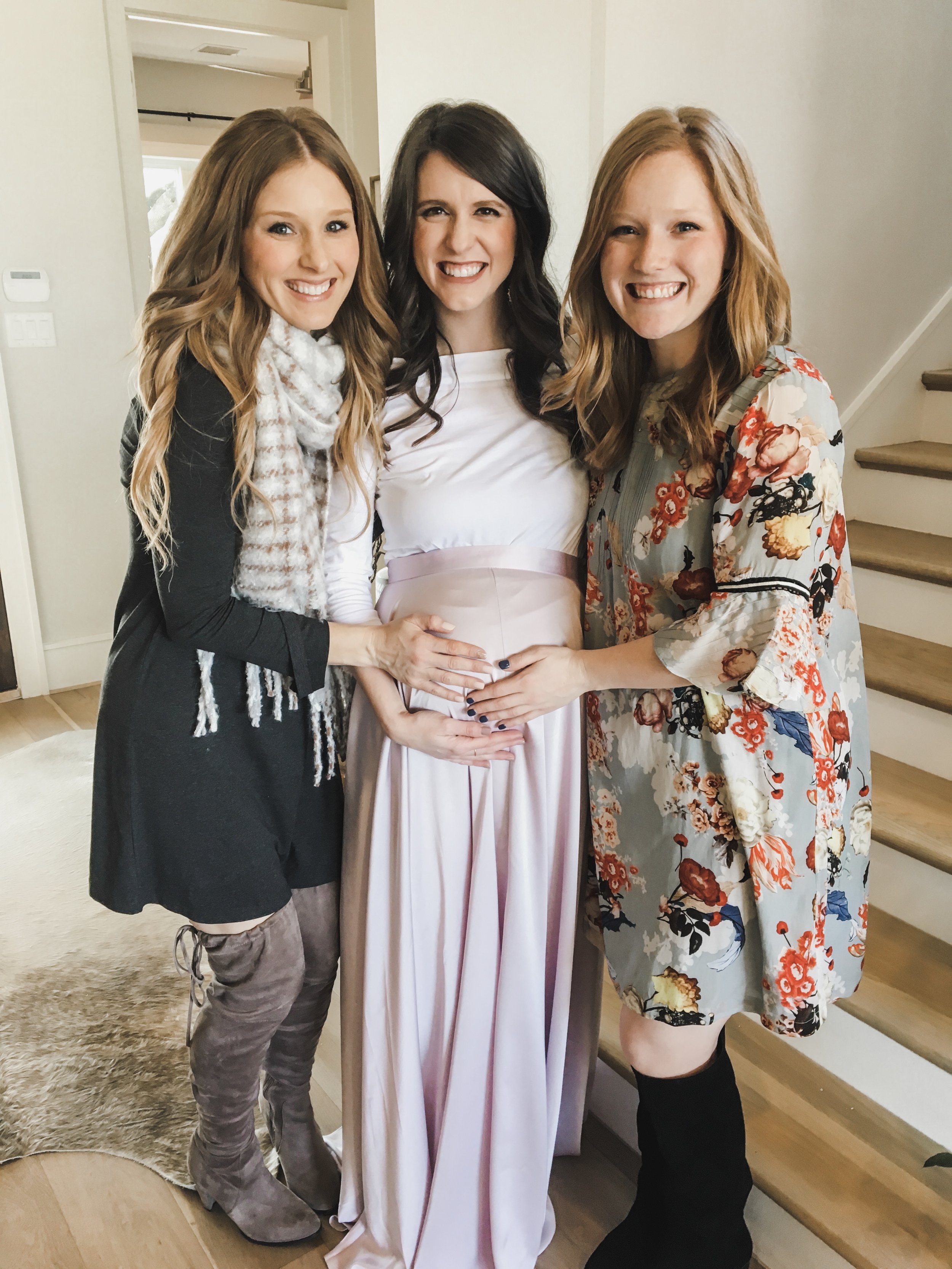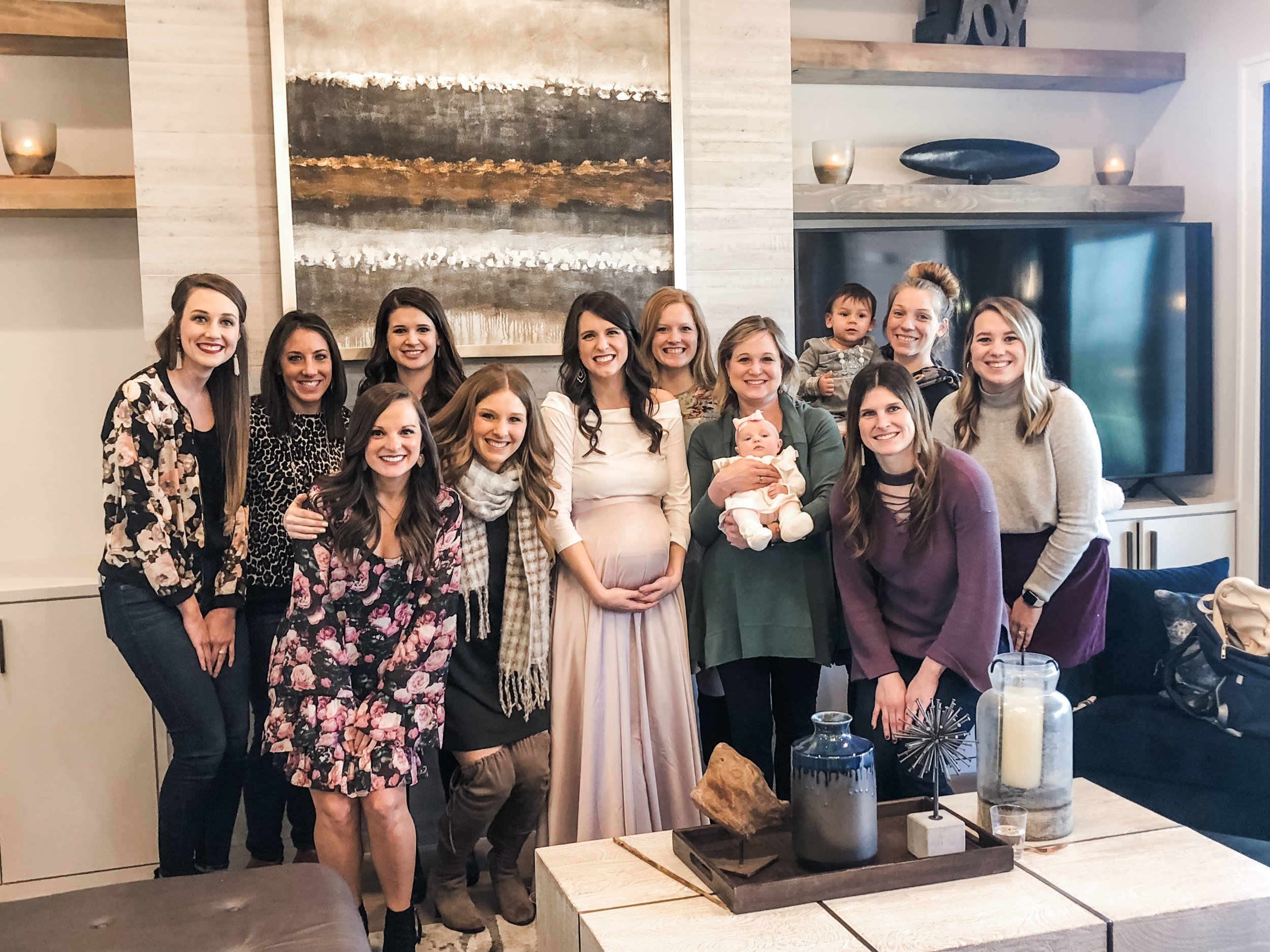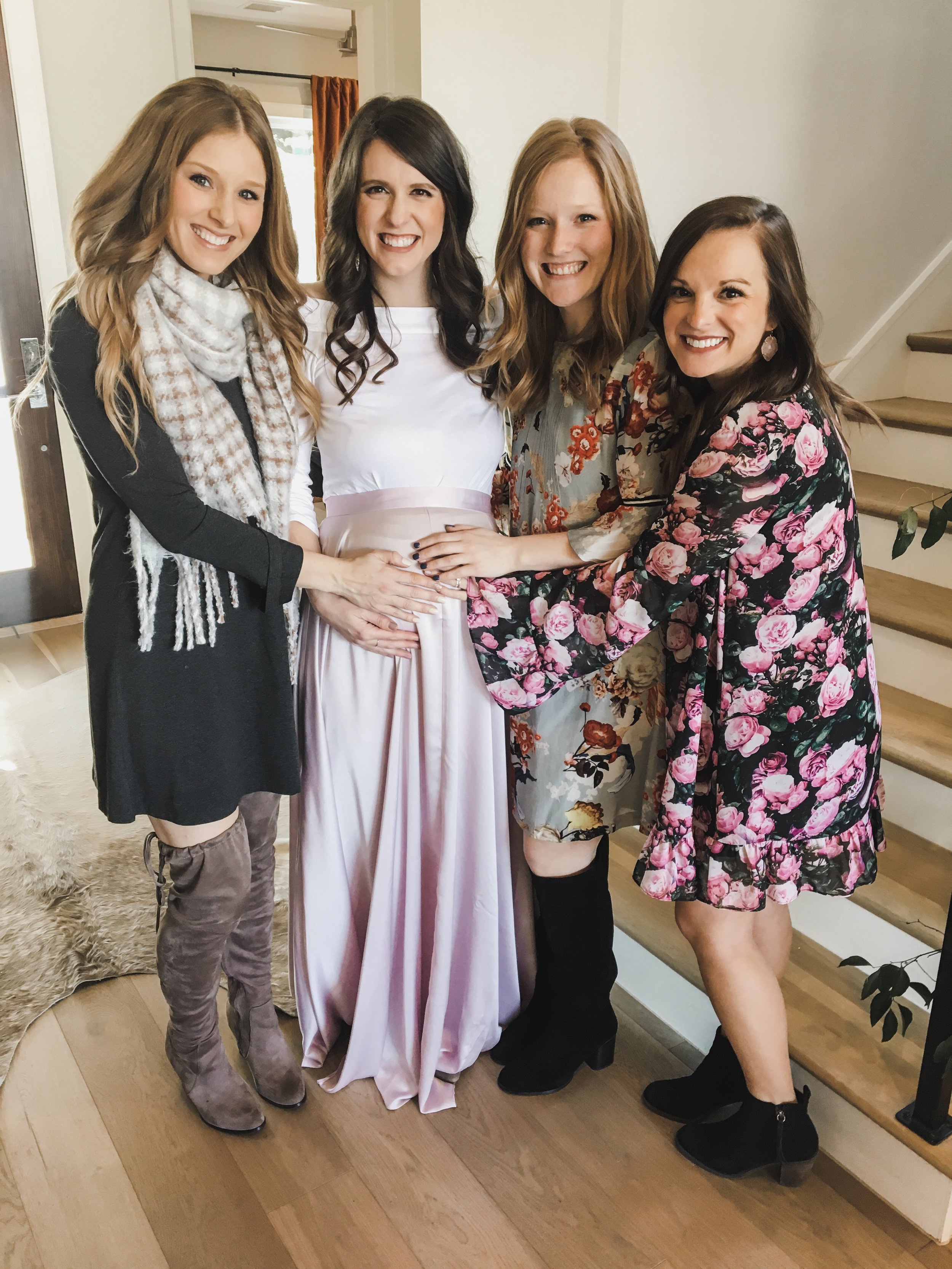 Special thanks to all of our family and friends who put their time and money into making this shower beautiful, my sister-in-law, Shelbi for heading up all of the hostesses (she is a wedding & event planner, if you're looking for someone!), Holly Viles for the unbelievably gorgeous florals, and to everyone who came to celebrate with us!
We are about 45 days away from Collins due date & I cannot believe that it is coming up so soon! Everything is starting to get really real!